Wealthiest Zips, #clearthelist, Dog Days & Google's New Tower
The Oldham Group brings you Austin news, exciting events, homes for sales and uniquely fun things happening around greater Austin. Feel free to contact us at anytime to be added to our distribution list.
AUSTIN'S WEALTHIEST ZIP
The Austin Business Journal's 2019 list of Austin's wealthiest zip codes is out! The analysis looked at median household income; per capita income; share of households with incomes of $200,000 or more; median home value; local vs. county median household income; local vs. county median value of owner-occupied homes; percent of workers with management, business, science or arts jobs; and adults 25 or older with bachelor's degrees.
DRUM ROLL please…the wealthiest zips in 2019 are:
1. 78739 – Southwest/Circle C
2. 78732 – Lake Travis/Steiner
3. 78733 – West Austin
4. 78746 – Westlake
5. 78737 – Southwest Austin
Source: ABJ August 16, 2019  Vol. 39, No. 30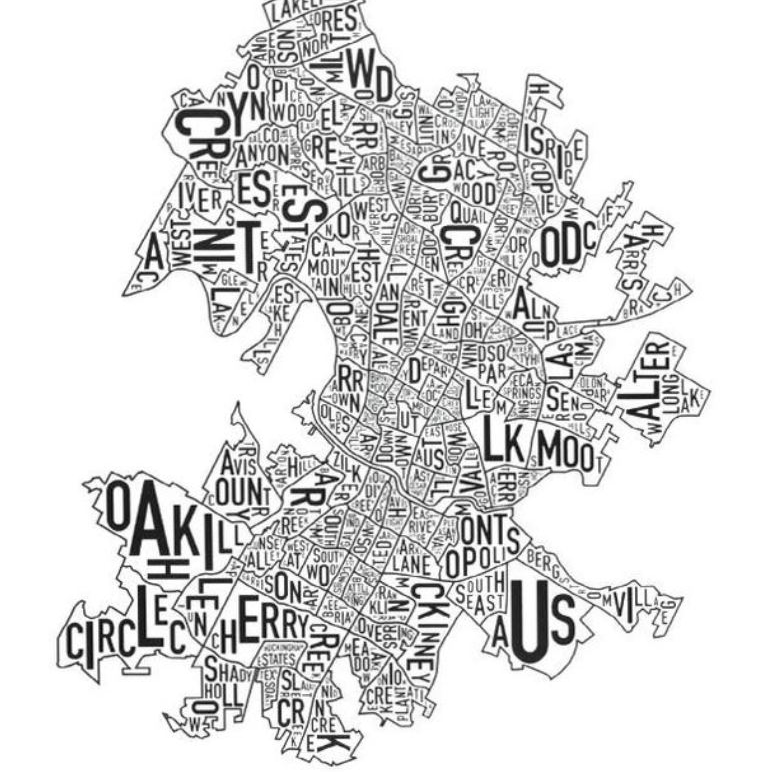 ---
DOG DAYS OF SUMMER
Dog Friendly Restaurants
Austin has hundreds of pet-friendly restaurants so you don't have to leave your furry friend home when you go out! 
Shake Shack– They have their own dog menu! Yard Bar – Combination bar and dog park with "bark rangers" and agility equipment. 
Bangers – Pet friendly and even co-hosts adoption events with Austin Pets Alive.
There are an estimated 194,000 dogs in Austin. This is quite possibly the most dog-friendly city in the world. The culture is more relaxed than in many other places, and residents love using leisure hours to spend quality outdoor time with their pets. Here are some of the top spots in the city for you to hang out with your furry loved ones.
---
FEATURED LISTINGS
SOLD | 1011 Brodie #19
Fabulous unit in the highly desirable Bouldin Creek Cottages community.  Floorplan features 2 bedrooms + a loft/bonus room on the 2nd level feel, fresh paint inside and out. Walk or ride to just about everything Austin has to offer! 
Congratulations Will and Lauren! Welcome Home to 78704!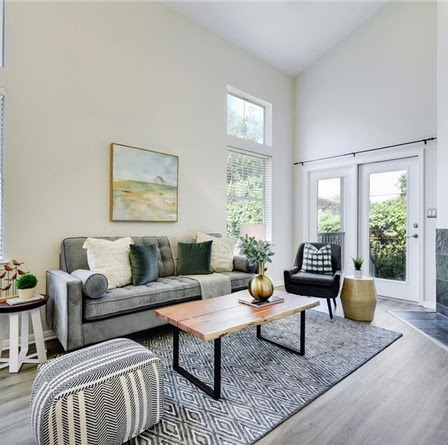 SOLD | 2827 Manor Road | Roseville
The condos at Roseville on Manor are finally reaching completion and many of our happy home owners have moved in and are getting settled. They've loved the location, unit finishes and the two-car garages! Congratulations Kevin and Clarissa and to all of our new residents! 
Roseville on Manor – 2 units left!
UNDER CONTRACT  | 7609 Hardy Drive 
Sometimes finding the "right" house can be a challenge. Our wonderful clients Annie and Brian persevered through writing four offers before we were able to present them with a fantastic off the market opportunity in Crestview. The Oldham Group knew the seller and buyer to put a winning deal together for everyone. 
Congratulations to Brian, Annie, Tom and Sally!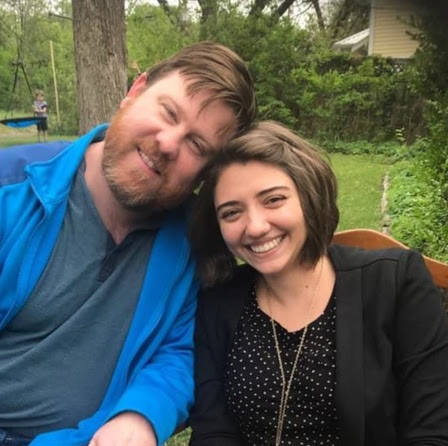 AVAILABLE | 2502 Kinney #A 
Gorgeous condo in the heart of 78704.  Surrounded by mature trees and green yard. Scored concrete floors, granite countertops, entertainers kitchen, and high ceilings. City views from your private rooftop terrace. Minutes from Barton Springs, Zilker Park & downtown.
Offered at $699,900
---
#ClearTheList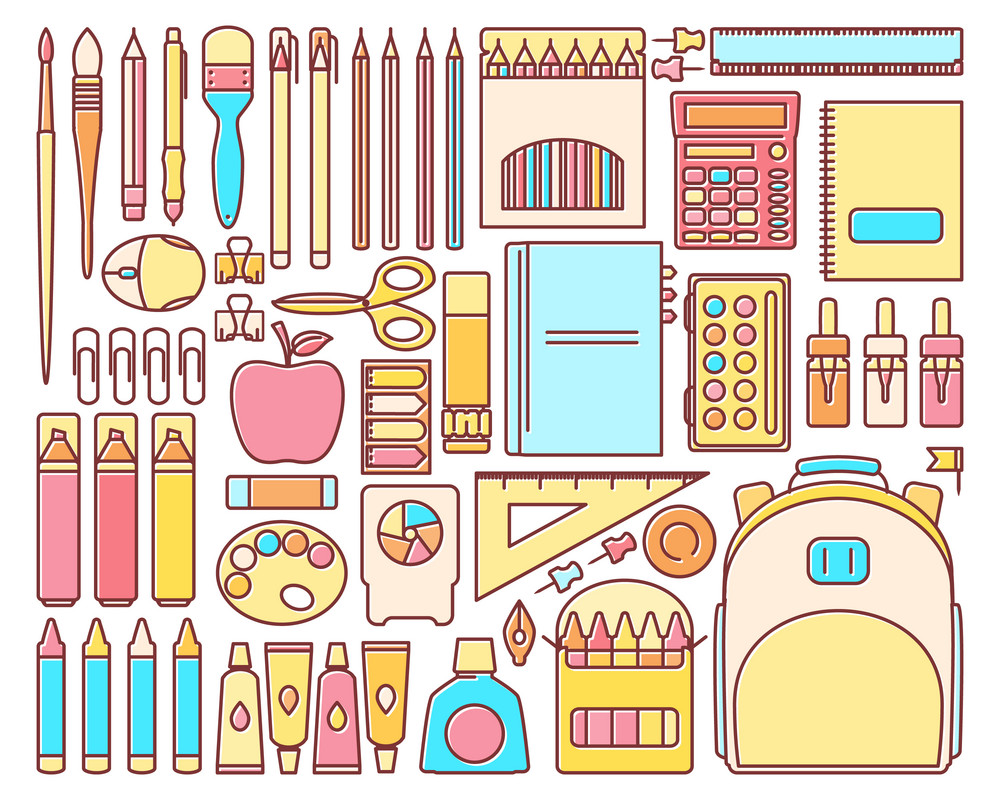 #ClearTheLists, is a movement to help teachers across the U.S. obtain school supplies that consistently go uncovered by their school districts. Did you know that teachers spend a whopping average of $479 out of pocket on classroom supplies each year? Pitch in a little to help your favorite teacher clear their Amazon Wish List. Our daughter's dance teacher sent us a link to her Amazon Wish List and we were thrilled to be able to donate. You can too!
---
HAPPENING IN AUSTIN
BACK TO SCHOOL
Some school districts started back to school last week, but for Austin ISD and other schools in the area, August 20th marks the first day of class. Best of luck to all of the students. If there are any teachers who still need help with their Amazon Wish Lists, please let the Oldham Group know, we'll help
#clearthelist!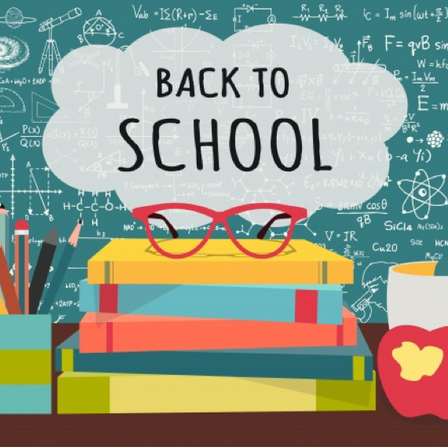 Unplugged at the Grove
Bob Schneider
August 22 |8:00 pm 
Join Austin City Limits Radio in celebrating 26 years of ACL Radio's Unplugged at the Grove with free live music every Thursday evening at the iconic Shady Grove on Barton Springs Road!
Bat Fest -August 24
Congress Avenue Bridge
1.5 million Mexican free-tailed bats emerging from under the bridge at dusk, 2 stages with live music, more than 50 arts & crafts vendors, delicious food and drinks, fun children's activities, a bat costume contest and other bat activities.
---
Google Inc. has signed a lease for an entire 35-story tower that has started construction just east of the Central Library in downtown Austin, according to a commercial real estate source with knowledge of the deal.
Google declined to comment on the transaction, or on what it means for the company's plans for its Austin operations. As of this past August, Google had more than 800 employees in Austin.
Austin-area brokers and Greater Austin Chamber of Commerce officials say the lease deal would seem to signal a major commitment to the Austin market by Mountain View, Calif.-based Google, which is one of the world's largest companies.
Source: Austin American Statesman