Prickly Pear Mezcal, Chinkapins & Take a Plunge
The Oldham Group brings you Austin news, exciting events, homes for sales and uniquely fun things happening around greater Austin. Feel free to contact us at anytime to be added to our distribution list.
PRICKLY PEAR MEZCAL, GRAPEFRUIT TARRAGON
& CHERRY APPLE SOUR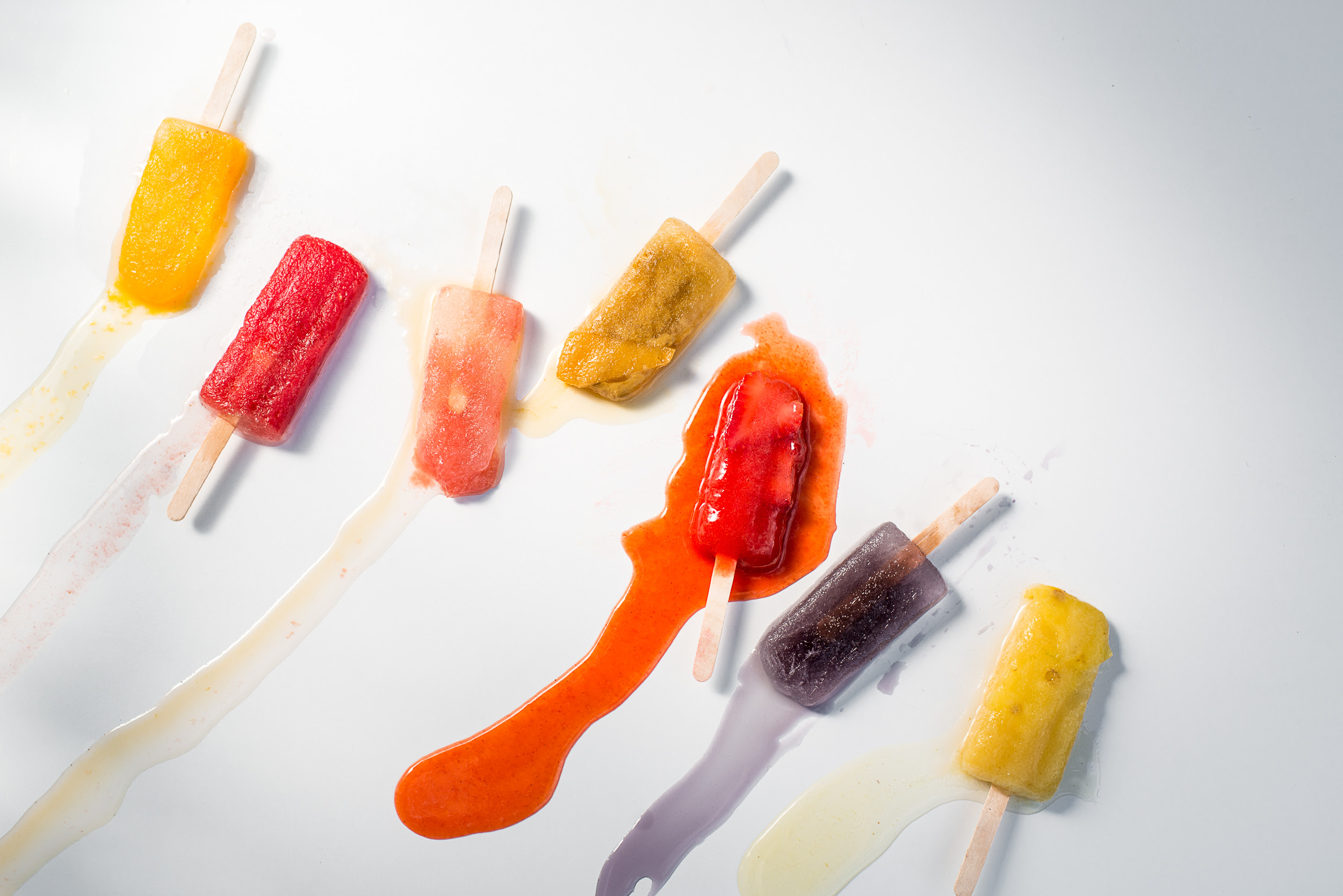 WEIRD & WONDERFUL FOOD
Brace yourself for a sizzling summer heat wave with fun treats that keep you from overheating. We've found some of Austin's best cool treats to fend off the summer temperatures. From iconic favorites like Amy's Mexican Vanilla to boozy creations like Prohibition Creamery's Prickly Pear Mezcal.
Lick Honest Ice Cream
Goat Cheese, Thyme & Honey
Steel City Pops
Cherry Apple Sour
Amy's Ice Cream
Mexcian Vanila 
Prohibition Creamery
Prickly Pear Mezcal
Spun
Strawberry Shortcake Sundae
Cold Ones Pops
Grapefruit Tarragon
---
A few cool treat can try at home…
Frozen grapes 
Frozen applesauce bites
Yogurt bites
Chocolate covered bananas
---
CHINKAPIN, BUCKEYE & ASH…OH MY!
Money really does grow on trees! They save you money in very tangible ways and a tree in front of a house increases a home's sales price by an average of $7,130. If that tree is part of a beautiful, well-kept landscape, it can increase a home's value by 6 to 11%! 
Luckily for Austinites, we have TreeFolks, a local non-profit, that provides education, restoration and volunteerism. TreeFolks has engaged thousands of volunteers to plant more than 2.8 million trees in Central Texas. They offer fun, family-friendly, and free Tree ID Walks to teach our community how to identify the trees that we see around us every day. Tree ID walks are held throughout Austin.  Sapling Days began more than 15 years ago as a way to celebrate planting season. They give away a thousand baby trees each year.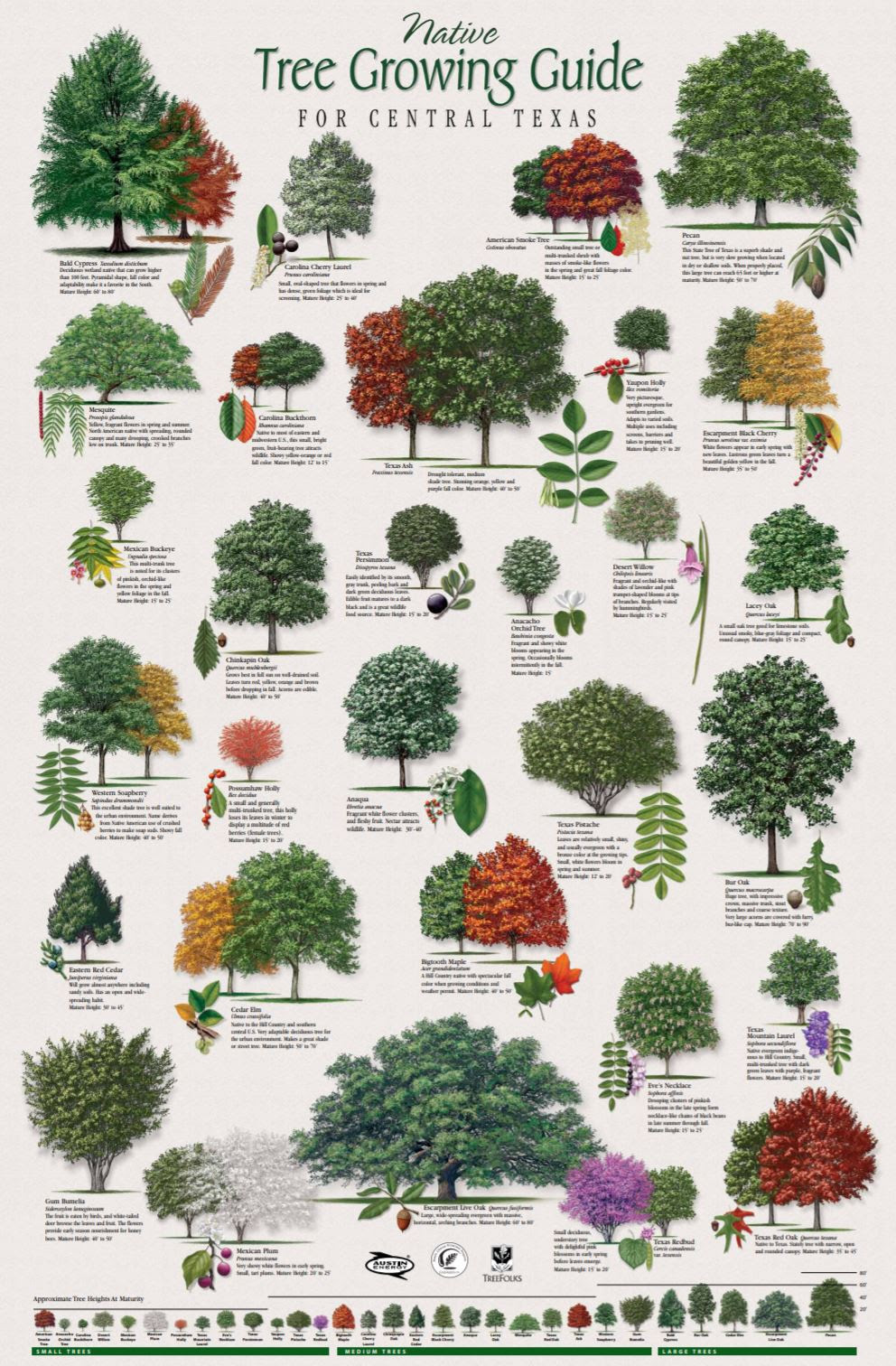 ---
FEATURED LISTINGS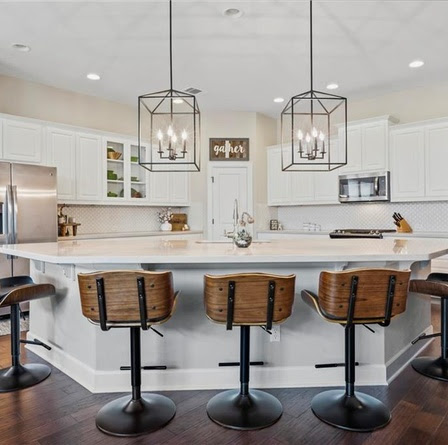 SOLD | 14912 Cabrillo WAY
3 bed, 3 bath one-story with fabulous modern kitchen in the popular Terra Colinas community. Gorgeous white, shaker style cabinetry, quartz countertop, spacious island and wood flooring. Congratulations Garrett and Mayra!
COMING SOON | 1012 Salen Drive
Hill Country Farmhouse.  2400 sq ft, 4 bed, 2 bath, white limestone exterior with standing seam metal roof. Backs to Braircliff golf course and is just minutes from Lake Travis. Will hit the market on July 20th. 
Offered at $415,000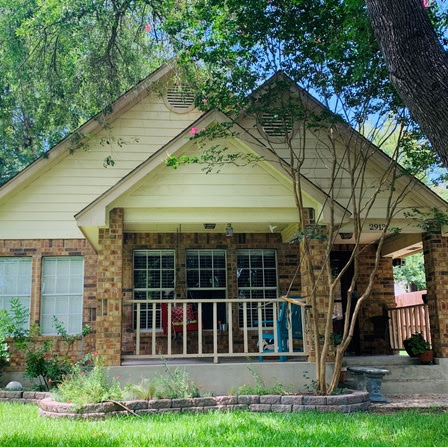 COMING SOON  |  2913 Jubilee Trail 
This charming one story bungalow has an open concept floor plan with wood floor, large kitchen and tons of natural light.  Quaint established neighborhood with pocket parks and duck pond. Won't last long!
Offered at $285,000
AVAILABLE | 2502 Kinney #A
Gorgeous condo in the heart of 78704. Surrounded by mature trees and green yard. Inside find scored concrete floors, granite counter tops, entertainers kitchen, and high ceilings. City views from your private rooftop terrace. Minutes from Barton Springs, Zilker Park, and downtown.
Offered at $699,900
---
TAKE A PLUNGE!
The pool measures three acres in size and is fed from underground springs with an average temperature of 68-70 degrees, ideal for year-round swimming. Barton Springs Pool has drawn people from all walks of life, from legislators who have concocted state laws there to free-spirited, topless sunbathers who turned heads in the 1970s.
Deep Eddy is a freshwater swimming pool. The water is cleaned out and replaced with fresh well water every day on alternating sides of the pool,
The 600,000-gallon concrete pool is surrounded by grass and trees, and in the spring it is quiet – devoid of the splashing children, flying floatation devices and gleeful screams of summer.
Lake Travis is a BIG lake. It's 63.75 miles long, has over 271 miles of shoreline. It's also the the most commercially active reservoir in the state. It's crystal clear blue waters offer tons of recreation activities and lake related businesses. Most Austin locals find and bookmark their "go to" spots and activities on the lake.
Most of the shoreline around Lake Austin is privately owned, which limits bank fishing. Two excellent concrete public boat ramps are available: the Walsh Boat Landing, located off Lake Austin Blvd., and a ramp below the Loop 360 bridge.. Emma Long Metropolitan Park is located 6.2 miles off FM 2222 on City Park Road. The park is on the shores of Lake Austin, and consists of a total of 1150 acres, 70 of which are developed.