Grasshoppers, Brisket Whiskey and Willie's Picnic
The Oldham Group brings you Austin news, exciting events, homes for sales and uniquely fun things happening around greater Austin. Feel free to contact us at anytime to be added to our distribution list.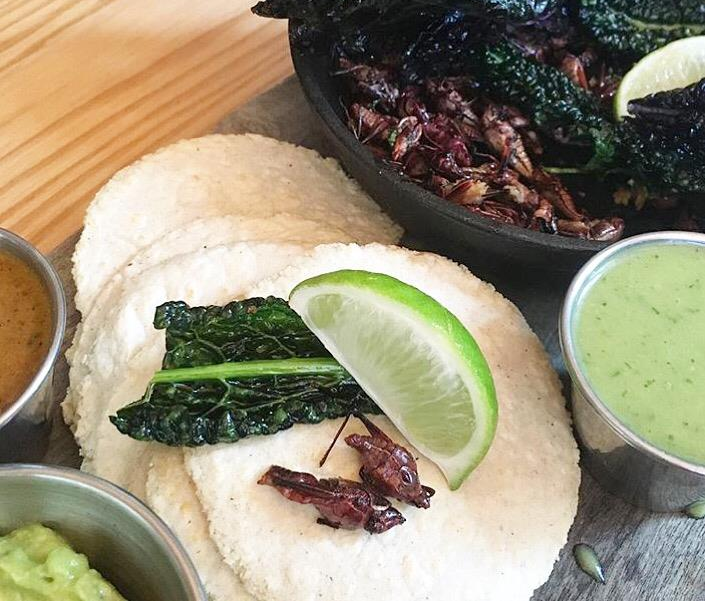 WEIRD & WONDERFUL FOOD
Austinites like being weird just as much as we love eating and drinking. Now that summer is upon us, we've uncovered some of the strangest things to eat and drink in Austin!
Chapulines @ La Condesa  This dish is also known as crickets (we're not exactly sure how crickets and grasshoppers are different), but the toasted chapulines are served with crispy kale and epazote on house-made corn tortillas. This is an off-the-menu specialty.
Tostitolocos @ Hay Elotes  It starts with a Tostitos chip bag, which is then topped with Japanese peanuts, jicama, cucumber, sweet chiles, lime juice, Hay Elotes' special red sauce, pork skins, vinegar and powdered chile. You can't call yourself an Austinite until you try it.
Drunken Hunk @ Gourdough's This is just one decadent example of weird meets wonderful. A hot donut stands in as the base for bacon-wrapped meatloaf, a potato pancake, fried egg, candied jalapenos and house-made bourbon barbecue sauce.
Brisket Infused Whiskey @ TRACE We've all heard of bacon-infused vodka, but TRACE at the W Hotel honors the Lone Star State by infusing Dickel rye whiskey with their house-smoked brisket. Taking a shot of it will certainly put some hair on your chest. Insider's tip: Happy Hour starts at 3:00 pm on Friday! 
---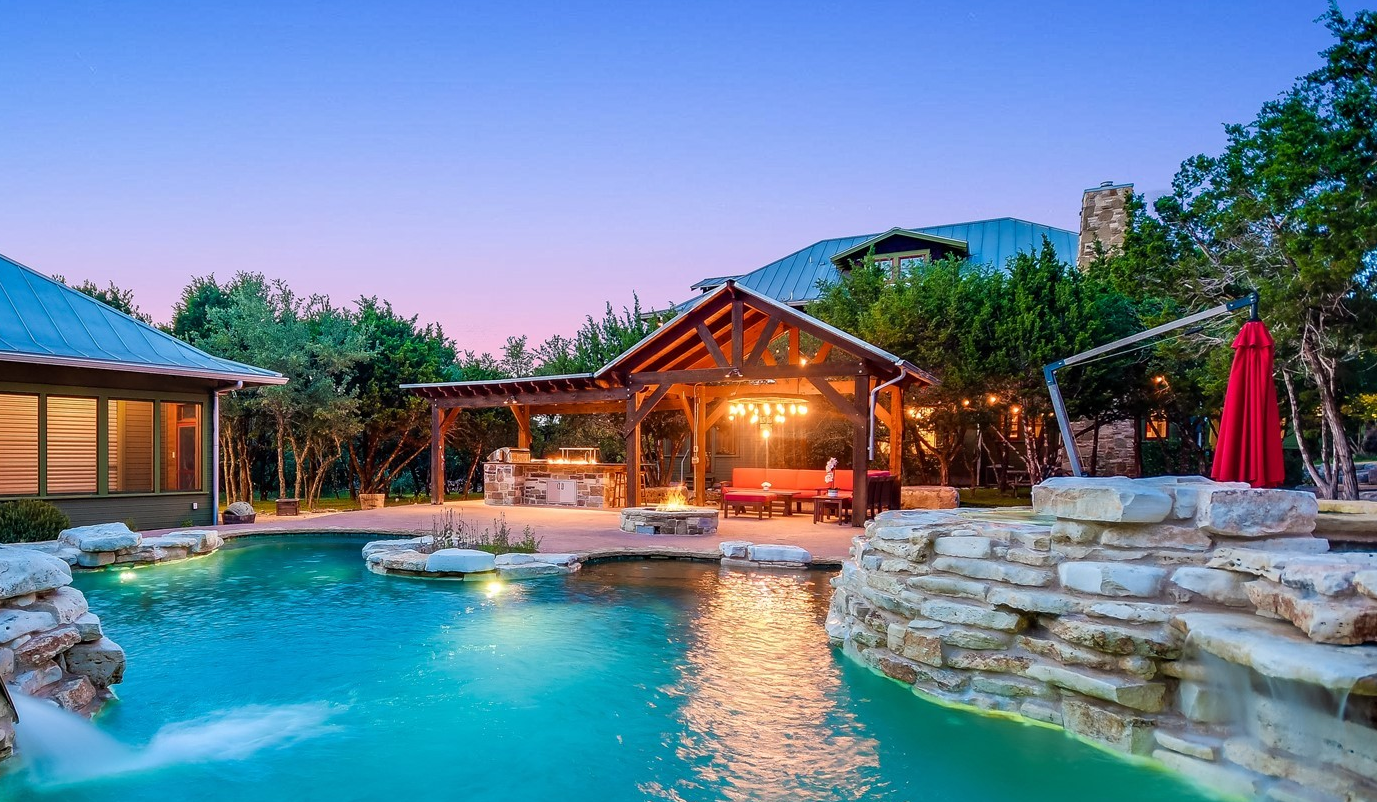 HILL COUNTRY HIDE AWAY
If you're looking for the quintessential Hill Country retreat for a weekend getaway, wedding stay or family reunion, we've found it! One of our amazing clients just purchased Grit Grace Ranch, a one of a kind farmhouse estate. It's located 8.25 acres, just outside the city and near the Fitzhugh Rd entertainment district, not far from Treaty Oak, Stanley's Farmhouse and more! It has 4 bedrooms, 3 baths in the main house over 1,000 sqft of screened-in porch, including panoramic hill country views from the private, second floor balcony. There's also 1,020 sqft guest house with a full bath and private entrance. There is an amazing resort style pool with hot tub and water slide, To book your stay visit https://www.gritgraceranch.com/. 
---
FEATURED LISTINGS
SOLD | 10630 Wagon Road
This private exclusive listing was identified for our clients looking for a sophisticated property that had a specific look and feel. Through the Compass network, this gorgeous estate was located and purchased without ever hitting the marketing. Buyer representation. 
Offered at $1,600,000
SOLD | 3504 Capistrano Trail 
This one-story charmer was the epitome of a Shady Hollow ranch style home. Large trees and an established neighborhood feel, this 4 bed, 2 bath one-story hit the market and didn't last long!
Offered at $395,000
SOLD | 1450 FM 970
This gorgeous fourteen acre ranch just North of Austin belongs to our amazing clients. After years of contemplating the right move, this property hit the mark! It even came with chickens and donkeys! Buyer representation.
Offered at $475,000
AVAILABLE | 2502 Kinney #A 
Gorgeous condo in the heart of 78704.  Surrounded by mature trees and green yard. Inside find scored concrete floors, granite countertops, entertainers kitchen, and high ceilings. City views from your private rooftop terrace. Minutes from Barton Springs, Zilker Park, downtown, and all things Austin! 
Offered at $699,900
---
HAPPENING IN AUSTIN
Willie Nelson's 4th of July Picnic
For the fifth year in a row, Willie Nelson's annual 4th of July Picnic will be held at the Circuit of the Americas speedway just south of Austin, TX, and will include many long-standing invitees and Nelson family members in the lineup, as well as other special guests. The initial lineup for the nearly 50-year-old event has just been announced, with more names coming.
The Spazmatics @ Cedar Street Courtyard on June 26 
Austin's favorite Nerds that Rock have residency at the Cedar Street Courtyard on most Wednesdays. Join them on 6/26 for some 80's style fun!  Click here for details. 
ACL Taping Patty Griffin- July 2
Austin City Limits is excited to announce four new tapings for our landmark Season 45. On July 2, we present a double shoot with a pair of veteran singer/songwriters with Texas roots and extraordinary range: Patty Griffin and Steve Earle & The Dukes. The ticket giveaway for this taping will be posted approximately a week before the taping.
Zilker Theater Production – July 12
This splashy musical adventure is sure to have audiences singing along with their favorite Disney songs! Based on the animated 1989 film of the same name, and the classic by Hans Christian Andersen fairy tale, our show is about a mermaid who dreams of living in the the world above the sea and gives up her voice to find love
---
AUSTIN'S MEDIAN HOME PRICE TOPS $400K
The city of Austin saw a new high-water mark in May, when the price of a median single-family home reached $407,400.
It's the highest price ever recorded by the Austin Board of Realtors, which released its new monthly housing report June 20.
But the lack of middle-market housing was a factor in the 3.4% year-over-year drop in home sales as prospective buyers increasingly look toward the suburbs, said ABOR President Kevin Scanlan.
"While the Central Texas housing market is healthy and thriving, Austin continues to struggle with housing options that are affordable for first-time homebuyers," Scanlan said in a statement. For the full Austin Business Journal article click here.