Nat'l Hamburger Day, Cool Stuff for Dad & 5 Tips for Working from Home
The Oldham Group brings you Austin news, exciting events, homes for sales and uniquely fun things happening around greater Austin. Feel free to contact us at anytime to be added to our distribution list.
---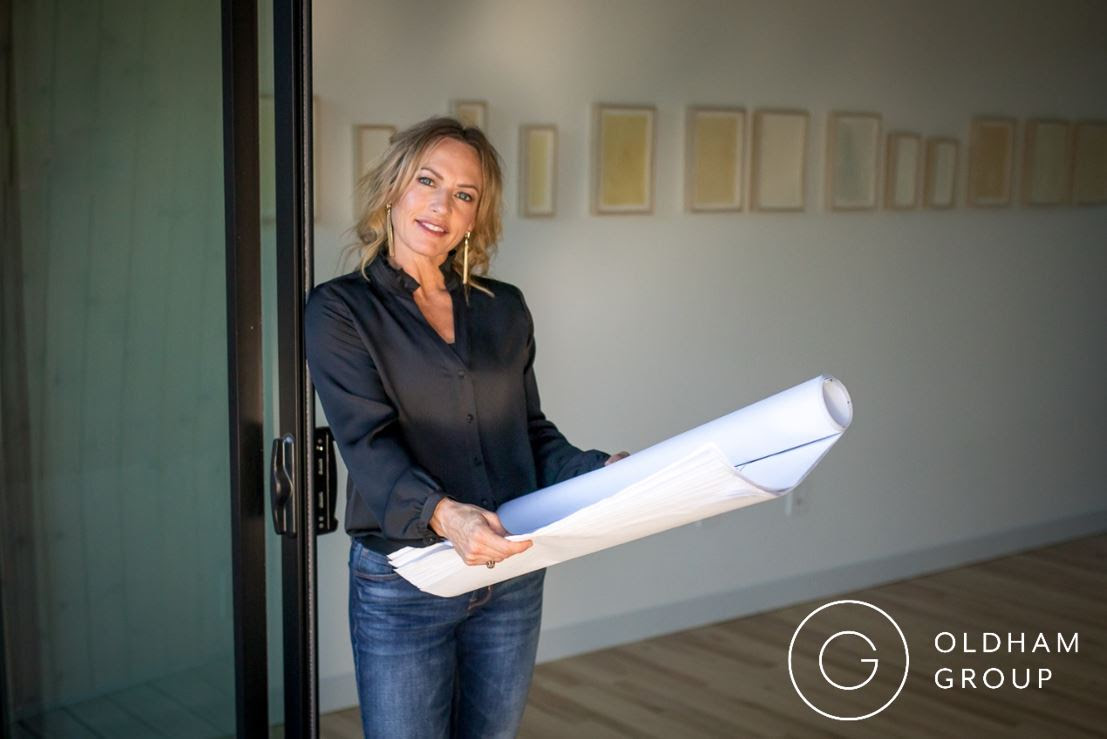 ---
FEATURED LISTINGS
UNDER CONTRACT| 7328 COVERED BRIDGE
SW AUSTIN | Offered at $575,000
Chasing views…this gorgeous 4 bedroom, 4 bath home measures 3,726 sq ft and sits on a beautiful .20 acre greenbelt lot. Don't miss your opportunity to capture this gorgeous view from your back deck…perfect for entertaining or just relaxing with family and friends.
MULTIPLE OFFERS IN ONE WEEKEND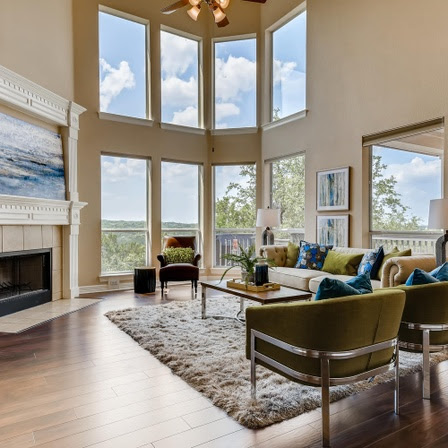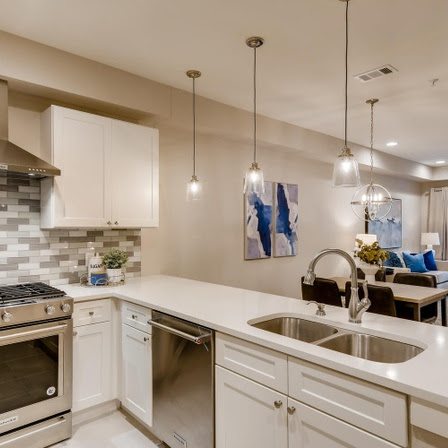 Downtown Condo | Offered at $439,900
Single-level plan w/ open living space, large master, separate study, sophisticated finishes & private terrace. Gourmet kitchen, stainless appliances, modern fixtures & designer selections. Austin's most vibrant location and exciting home for residents drawn to the city's lively culture. 
UNDER CONTRACT | 12616 Grama Cv
Spanish Oaks | Offered at $1,575,000
Elegant Santa Barbara inspired home in the prestigious Spanish Oaks. Beautifully updated kitchen, walk-in wine cellar, vaulted, wood beam ceiling & massive wood wall sliders that lead to the outdoor living area! Private pool, spa and bar! First class community amenities.
MULTIPLE OFFERS IN 48 HOURS
UNDER CONTRACT | 2101 CERCA VIEJO
Parkstone | Offered at $1,095,000
Absolutely stunning home in the secluded Parkstone neighborhood in Westlake. This one is classic in all the right ways…gorgeous back deck with mature trees and privacy! Spacious kitchen, formal dining and living areas. Incredible study! Cherry hardwoods, built in cabinetry, travertine floors, crown moulding and media room! 
UNDER CONTRACT IN 48 HOURS 
AVAILABLE | 1448 SEMINOLE TRAIL
20 Acres | Offered AT $495,000
Here's your opportunity for a 20 acre slice of Texas just an hour from Austin & 15 min NE or Lockhart. Gorgeous gentleman's ranch comes with private pond with fishing pier, creek & completely remodeled house! 2019 updates include bathroom remodels, whole house foundation level with transferable lifetime warranty. New features include breaker box, gutters, all flooring, paint inside and outside, dishwasher, fixtures, fans, garage door and 1000 gallon septic tank!
Allandale | Offered at $1,050,000
Modern farmhouse perfectly positioned on .27 acre corner lot. Built in 2017, the home balances classic design w/modern features-open floor plan, wrap around back porch, large front patio, covered carport w/workshop space.  Spacious kitchen, large island, farmhouse sink,  quartz counter tops & classic fixtures. 
MULTIPLE OFFERS IN ONE WEEKEND
---
---
— NATIONAL HAMBURGER DAY —
MAY 28th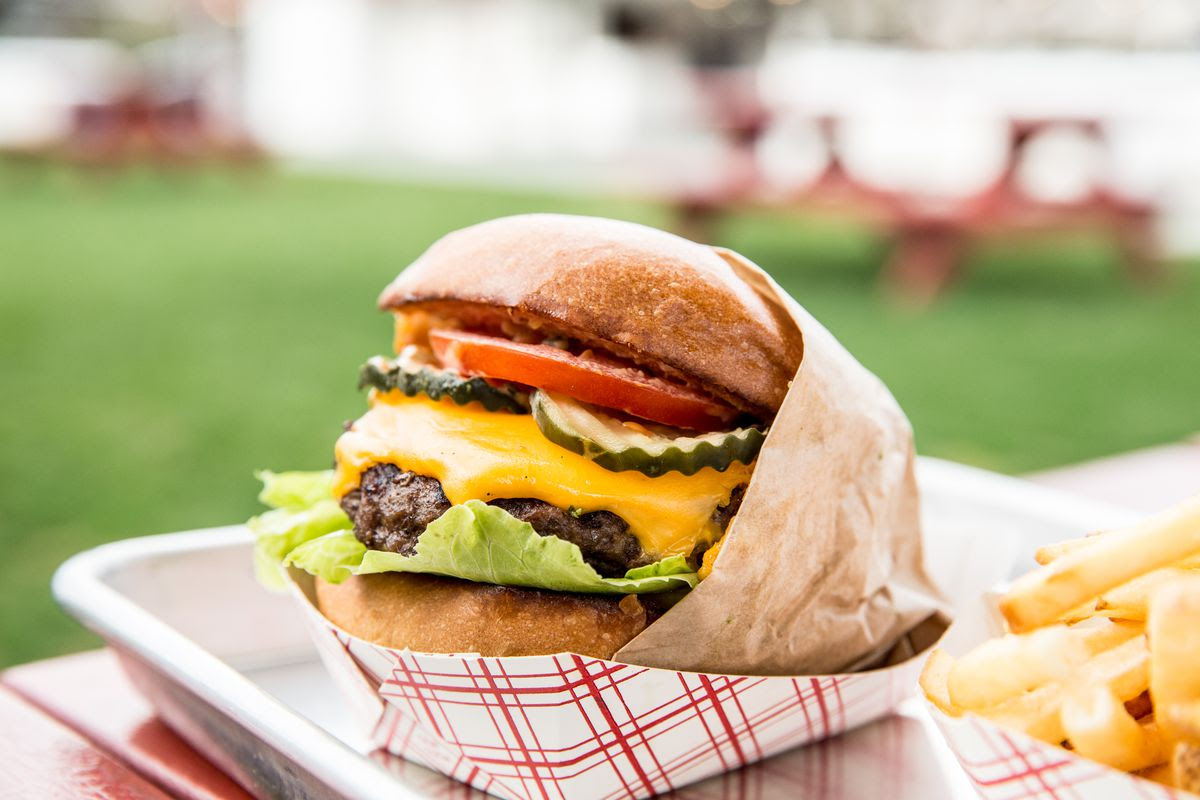 Yep! It's a whole day where we acknowledge, love, and celebrate HAMBURGERS…here's our list of Austin's best hamburgers!
JewBoy Burgers
Food Truck – 5000 Burnet Road
Try the Oy Vay Guey and it will be love at first bite – that cheese and meat!   If you ever come across JewBoy's Instagram page, follow them at your own risk.
Sandy's Hamburgers
603 Barton Springs Rd
If you like old fashioned hamburgers, Sandy's is the place to be. Since the 1940s, Sandy's has consistently been a place where you can grab an inexpensive burger with tons of flavor. Leave room for their creamy frozen custard to top things off!
Salt & Time
1912 E. 7th Street
This is a butcher shop, market, and restaurant that sources their fresh-cut meats from Texas ranchers. Although COVID-19 has altered menu offerings a bit, you can still order the Butcher's Burger online for takeout. Dress it up with a sunny egg, swiss cheese, some bacon, lettuce, and a few slices of tomatoes. You will not be disappointed. 
Dan's Hamburgers
Buda, Manchaca, Airport and Lamar
Dan's is a classic! Order a Double Meat & Single Cheese Burger online, pick it up at one of their many locations. If you're feeling adventurous, add another slice of cheese, some bacon, and jalapenos! 
Top Notch Hamburgers
7525 Burnet Road
The Jalapeno Burger will keep you going back every day for lunch if you're not careful. You can conveniently pull up to this drive-in to taste that chipotle mayo, grilled onions, and pepper jack cheese.
Jacoby's
3235 E Cesar Chavez St
Jacoby's has an ah-mazing Cheeseburger & Fries on their menu! Picture a 1/2 lb. of ranch-to-table beef served with hand-cut fries. 
---
5 TIPS FOR WORKING FROM HOME
My first job in 1998 was way ahead of it's time – most of the company worked from home, even back then! I can tell you from first-hand experience, it's WAY easier now, sans dial-up modems and CD burning! With 22 years under my belt, I've learned a few things that have helped me, and I hope they help you too!
ESTABLISH A ROUTINE
In most office environments, the routine is already set and you just have to adapt to the office schedule and culture. But one of the best parts, as well as the most challenging parts for many, is that working from home often gives you much more flexibility.
CREATE A WORK SPACE
Your kitchen table or couch probably won't work as a makeshift office for long. For most people, a dedicated and separate workspace — preferably with a door that shuts (bonus if it locks) is the key for working from home successfully.
FOCUS ON TOP PRIORITY
Working at home means your productivity is your sole measure of performance. Your boss is likely to look at what you get done each day and week much closer than when they saw you at your desk every day.
MAINTAIN REGULAR MEAL TIMES
Your office fridge likely only held your co-workers' (possibly rotten) leftovers. But your home fridge probably contains a much wider variety of goodies. Many people who are new to working at home give in to the temptation to graze throughout the day.
 GET SOME SUNSHINE
When working at the office, you likely saw the sunshine on your commute, when you went out to lunch and (hopefully) when you left at the end of the day. But working from home takes away many of these natural opportunities and you must seek out natural light.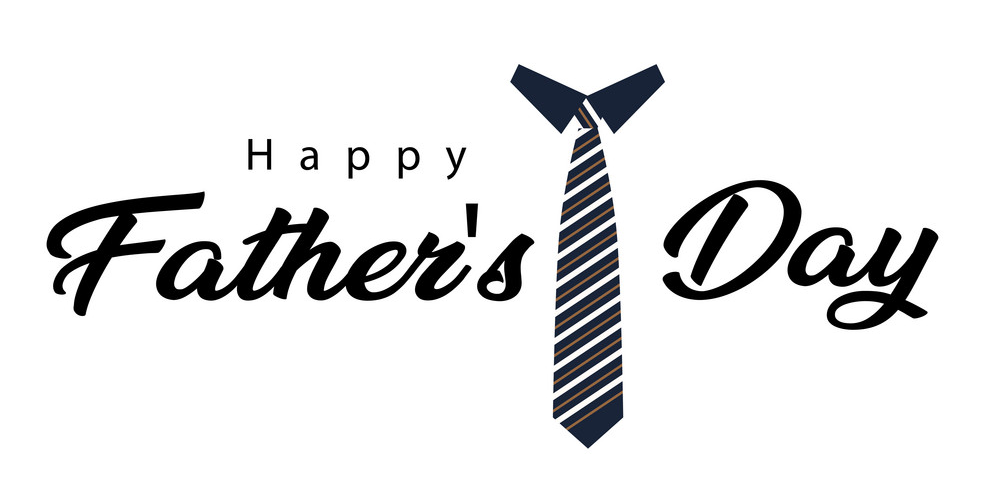 There's no one type of dad. There are golf dads and tech dads and dads who drink beer, to name three of the oh-so-many kinds of fathers.  I racked my brain to come up with the best gifts for the different types of dads you might be shopping for…
HERE ARE COURTNEY'S SUGGESTIONS!
BEXAR (pronounced Bear) Goods Co. is the creative collaboration of a small team of craftsmen based in Bexar County, Texas. They focus on high quality leather goods and apparel for outdoor travel. Brett and I love the Field Notes Wallet. It's the perfect size and the quality is second to none! 
You might have seen the trailer around town or at UT Footballs game or maybe their new showroom — What began as a frustration with the quality and construction of hunting clothing quickly evolved into the development of a brand that seeks to understand the modern outdoorsman. I love their hats!
"Texas Monthly" barbecue editor Daniel Vaughn, who included Valentina's on his list of the top 50 Texas barbecue joints, credits Vidal with launching a trend in the barbecue world with Tex Mex barbecue.
He loves Valentina's "15-hour mesquite-smoked brisket, lush and moist, (which) is at its best when tucked into one of their heavenly homemade flour tortillas, lightly crisped on the griddle."
It's a craft. A calling. A livelihood. One thing is certain: Life is simply too short to waste on inferior whiskey. So, come on down to heavenly Hye, Texas to see it all for yourself. We'd love to welcome you to the GB family. Salud! Dad will love a bottle of the Texas Straight Small Batch Bourbon Whiskey.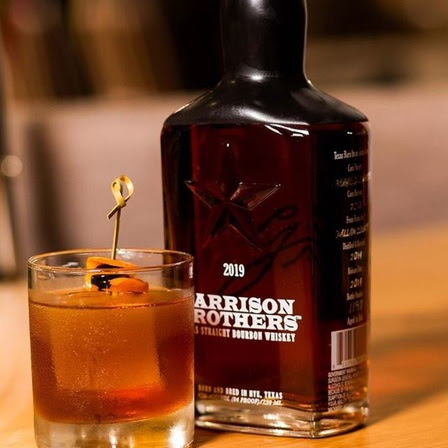 The Tooletries Dopp kit makes so much sense — it's made of silicone to be completely spill- and stain-resistant, plus it just looks cooler than some fusty canvas thing. Even if he's not traveling a ton right now, Dad can use it to organize all of his bathroom essentials in one convenient, nice-looking place.
---
OLDHAM GROUP COMMUNITY IMPACT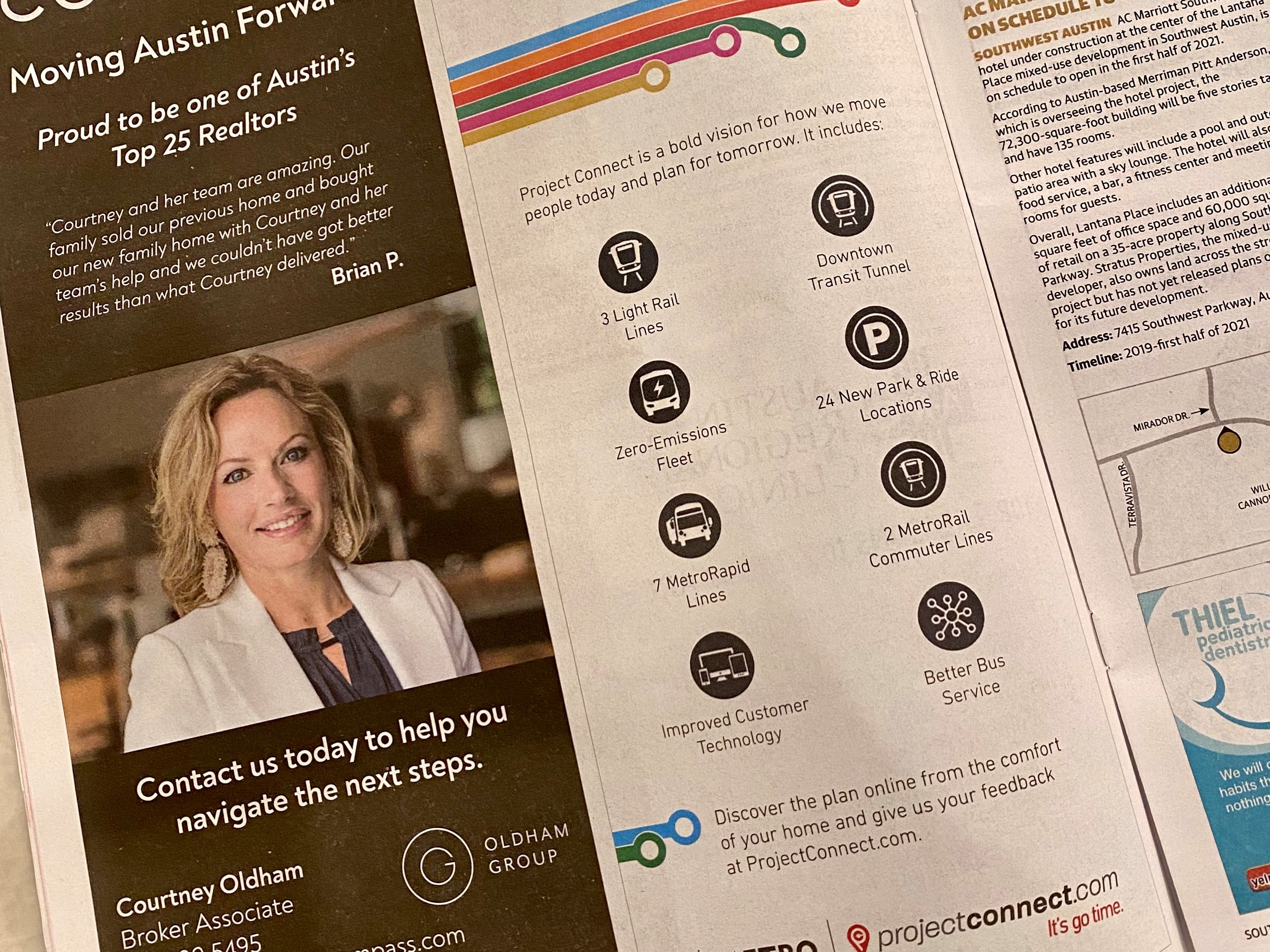 ---
---