HAPPY 4TH, LOBSTER & FRIENDS, FREE HOT DOGS…
The Oldham Group brings you Austin news, exciting events, homes for sales and uniquely fun things happening around greater Austin. Feel free to contact us at anytime to be added to our distribution list.
---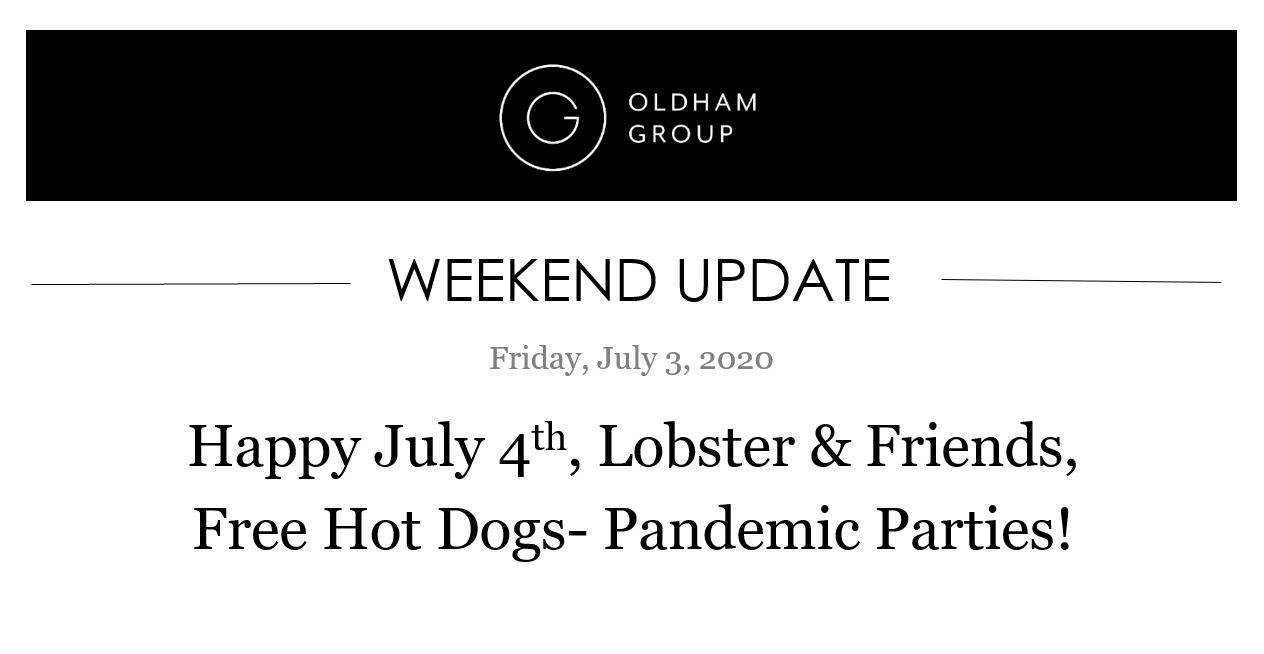 ---
FEATURED LISTINGS
JUST LISTED | 12000 Ladrido Lane
North Austin | Offered at $450,000
Fantastic one-story home in desirable North Austin! Large .21 acre, corner lot with beautiful mature oaks & thoughtfully xeriscaped yard. Gourmet kitchen with granite counter tops, under-mounted sink, gooseneck faucet, tile backsplash, white cabinetry, stainless appliances & breakfast bar! Close to all things hip and fun…the Domain, Whole Foods, Topgolf & more!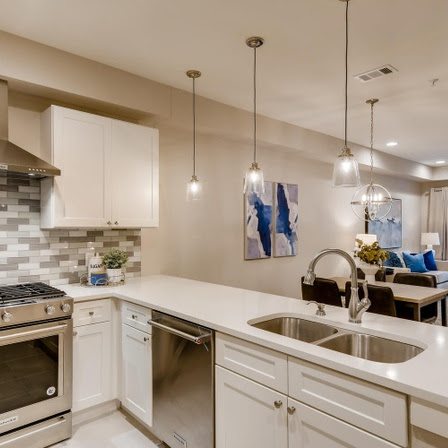 Downtown Condo | Offered at $434,900
Single-level plan w/ open living space, large master, separate study, sophisticated finishes & private terrace. Gourmet kitchen, stainless appliances, modern fixtures & designer selections. Austin's most vibrant location and exciting home for residents drawn to the city's lively culture.
UNDER CONTRACT | 2308 Capulet Street
Riverside | Offered at $435,000
Modern style home with gleaming hardwood floors, gourmet kitchen perfect for entertaining, open floor plan, incredible master suite, spacious game room, comfortable back patio and private yard. Fabulous location, just minutes from downtown and the airport (and maybe Tesla??) Lock and leave style.
UNDER CONTRACT | 6310 La Carman Lane
Southwest Austin | Offered at $575,000
Backyard oasis – large pool & covered patio area. Spacious kitchen with granite counter tops, walk in pantry & breakfast bar! Large upstairs master suite with incredible bathroom remodel & huge master closet! Formal living/dining combo with high ceilings & wood flooring. OPEN HOUSE TODAY 4-6 PM & SUN 11-1
UNDER CONTRACT | 2809 DEERFERN DR
Round Rock, TX | Offered $245,000
3 bed 3 bath two-story home, 1414 sq ft in Settlers Overlook.
This farmhouse style property sits on a large .19 acre lot and boasts of an open floor plan, wood flooring, updated kitchen, remodeled farmhouse style bathrooms. Perfect starter home or investment property.
UNDER CONTRACT | 6612 HILLSIDE TERRACE
SW Austin | Offered at $425,000
Charming one-story in Circle C North location! 3 beds, 2 bath and 2074 sq ft. Quick access to shopping and dining and easy commute to downtown! Large open kitchen with tons of counter space -perfect for entertaining.
MULTIPLE OFFERS! OVER ASKING!!
---
---
HOW TO HOST A GET-TOGETHER
AS SAFE & GRACIOUSLY AS POSSIBLE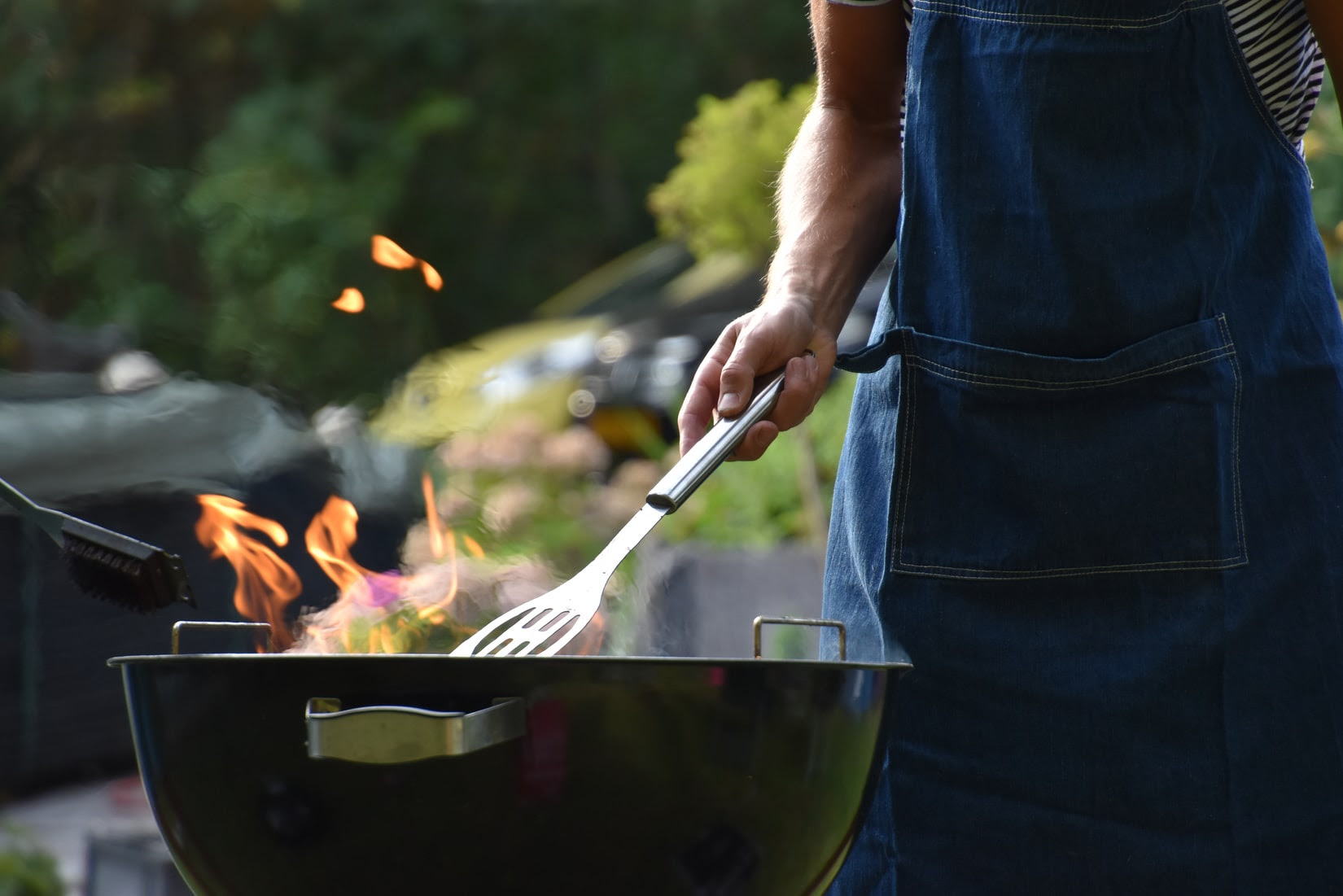 After months of quarantining and isolating and Zooming, many people are ready to socialize — even from afar — with other humans. Warmer weather has brought a trickle of impromptu socially distanced gatherings, whether driveway drinks or alley happy hours. Apartment dwellers have sought out park benches to meet for coffee. Faced with job losses, loneliness and the collective anxiety of a world turned upside down, many of us are getting desperate for some meaningful interaction with friends. 
But is it possible to party in a pandemic? 
First, we should share the latest official guidance from the Centers for Disease Control and Prevention: They note that virtual get-togethers carry the lowest risk, with "more risk" associated with "smaller outdoor and in-person gatherings in which individuals from different households remain spaced at least 6 feet apart, wear cloth face coverings, do not share objects, and come from the same local area (e.g., community, town, city, or county)." And they advise anyone hosting a cookout to "encourage people to bring their own food and drinks and identify one person to serve shareable items."
Here's a link to the full article…
---
DID YOU KNOW?
DID YOU KNOW?
As new Coronavirus cases continue to soar in the USA (57,000 new cases yesterday alone), we should expect a new relief/stimulus package later in July when the senate returns from vacation around July 20th. (CNBC)
DID YOU KNOW?
Mortgage rates reached a new all-time-low: The average rate for a 30-year fixed-rate mortgage averaged 3.07%, down from 3.13% the week prior and 3.75% a year ago this time. That is a roughly $200 per month savings on a $500,000 mortgage.
DID YOU KNOW?
Competition is good! With over 50 electric-based cars on the market today, TESLA stock continues to soar and the company has become more valuable than Toyota! Over-valued? Austin is definatiely listening – as their plant could be near Riverside Drive!!!
 DID YOU KNOW? 
The Bureau of Labor Statistics reported that the U.S. added a meaty 4.8 million jobs in June, dropping the unemployment rate to 11.1%. Those jobs returned to industries that took the hardest hits—more than 40% (2.1 million jobs) were in leisure and hospitality. Food services added about 1.5 million.  
DID YOU KNOW?
Chinese stocks have rallied to a five-year peak on growing evidence the world's biggest emerging market is recovering from the coronavirus blow. The CSI 300 benchmark index of Shanghai and Shenzhen-listed shares rose 1.9% to end the week at its highest level since June 2015. Further signs of a rebound in the economy boosted sentiment as China indicates it has contained the spread of Covid-19 to some degree. (FT)
---
— FUN AUSTIN FINDS —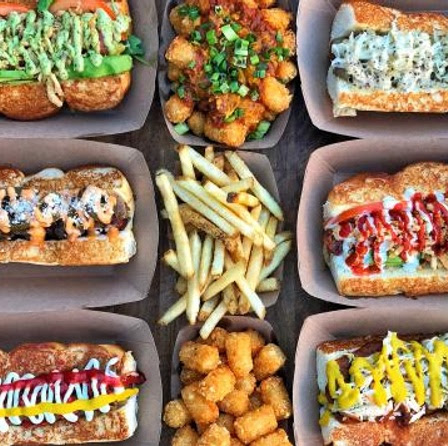 HOSPICE AUSTINON THE FRONT LINES
Our staff show incredible courage each day by caring for everyone who need us, including those with COVID-19. Your support bolsters that courage by ensuring that we have the equipment and resources to do our work safely.
Thank you,
Hospice Austin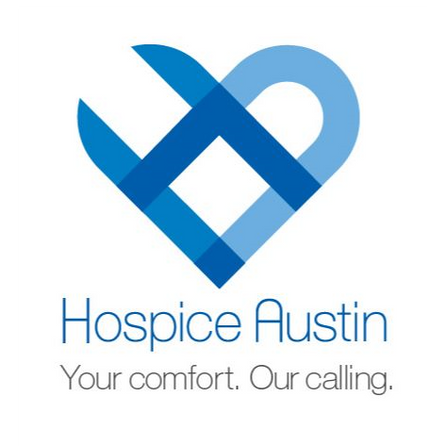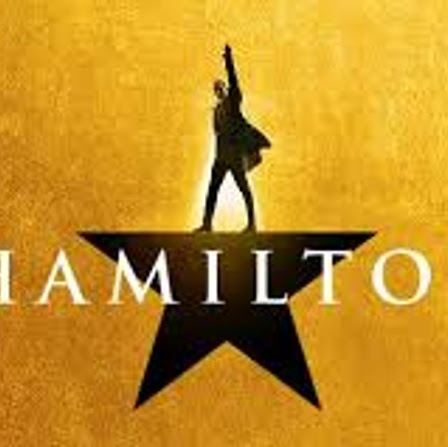 Lin-Manuel Miranda's epic musical has officially arrived on Disney+, the biggest debut on the platform since The Mandalorian's 15 minutes of Baby Yoda fame.
*Note: Hamilton's not a made-for-TV movie, but rather a recording of the show from a pair of live performances in 2016. 
---